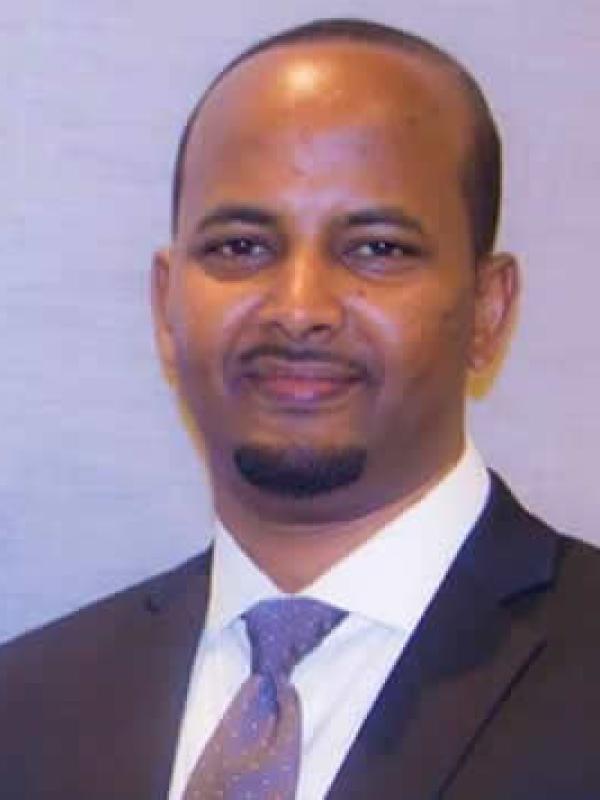 Jibril Mohamed is a Somali professor at the Ohio State University where he serves as the faculty advisor for the Somali Students Association. He is also the director of SomaliCAN and the organizer of the annual Somali graduation and scholarship program.  Jibril has been appointed by the Mayor of Columbus and the City Council as a Commissioner to serve on Columbus Community Relations Commission which addresses issues of human and civil rights.
Jibril also serves as a member of the Columbus City Schools Facilities Task Force.  Jibril teaches courses in Somali studies both online and in classroom settings. He is a certified Somali interpreter, educator and public policy professional who serves as an expert on Somali affairs for governmental and nongovernmental organizations in the U.S. and in the Horn of Africa. He lives with his wife and children in Columbus.
Education:
PhD (ABD) – Community Development & Leadership
College of Food, Agricultural & Environmental Sciences
The Ohio State University (e.2020)
Master of Public Policy & Management
John Glenn College of Public Affairs
The Ohio State University (2012)
BA (Honors) – Economics with Minor in Linguistics 
School of Economics
University of Nairobi (2005)
Graduate Certificate in Online Teaching
University of Cincinnati (2007)
Service: Boards, Commissions & Community Involvement
Commissioner, City of Columbus Community Relations Commission
Member, Columbus City Schools Facilities Task Force
State Leader, U.S. Global Leadership Coalition
Member, Advisory Committee, New Americans Magazine
Organizer, Annual Somali Graduation & Scholarship Program
Faculty Advisor, Somali Students Association at the Ohio State University
Research Interests:
Community economic and workforce development and equal access to opportunities
Youth leadership development and enhancing the social capital of new American communities
Economic and civic participation and incorporation of new Americans in the United States.
Somali language education and cultural heritage preservation in the Somali diaspora.