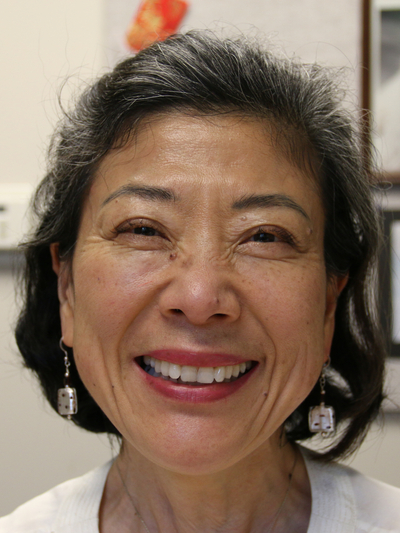 Mari Noda (野田眞理)
Professor in Japanese
329 Hagerty Hall
1775 College Road,
Columbus, OH
43210
Areas of Expertise
East Asian language pedagogy
Education
M.A., Ph.D. Cornell University (Linguistics); East Asian language pedagogy, conversational analysis
A specialist in East Asian language pedagogy, Mari Noda is primarily interested in curriculum, material development, and assessment.
She directs SPEAC (Summer Programs East Asian Concentration), which currently offers intensive Japanese and Chinese language programs.
She is a lead producer of the NihionGO NOW! series (2021, Routledge), a new beginning-to-intermediate-level learning material, and the Japanese Sills Test (JSKIT), a low-stake online assessment tool.
She is also a co-author of Japanese: The Written Language  (2006 and 2018, Yale University) and "Remembering the future: compiling knowledge of another culture" (with Galal Walker, 2010, National East Asian Language Resource Center at The Ohio State University).
She serves on the Board of Directors of Japan-America Society of Central Ohio. At OSU, she serves as the faculty advisor for the Nihongo Osyaberi-kai (Japanese Conversation Club).