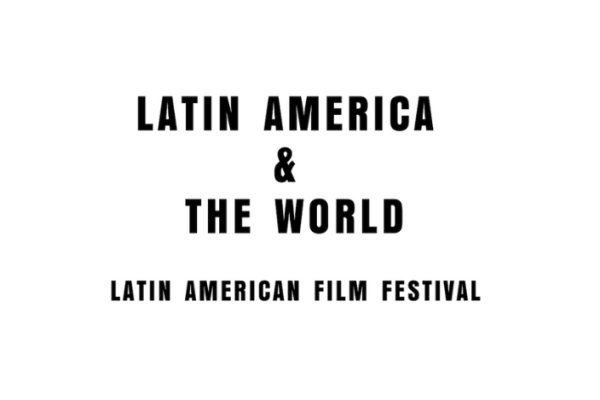 September 6 - October 18, 2023
6:00PM - 6:00PM
Add to Calendar
2023-09-06 18:00:00
2023-10-18 18:00:00
Latin American Film Festival
Latin American & The World: Latin American Film Festival      The Center for Latin American Studies is pleased to announce its Fall 2023 film festival, "Latin America and the World," a collaborative initiative with the other Area Studies Centers and several related campus units.   This festival, in which each film connects Latin America to another world region, will adopt a hybrid modality, with free in-person screenings on campus as well as the option of two weeks of free streaming access per film. The target audiences of the film are Ohio State and Columbus State Community College students, university faculty and staff, and local community members.     Each in-person screening will feature a Q&A with a panel of regional/topical experts. While the series touches on various countries, cultures, and languages, all films have English subtitles. Showtimes: Sept.6, Sept.13, Sept 21, Sept 28, Oct 4, Oct 18 The films to be shown are: Un traductor (Sept. 6)-  registration link The Future Perfect (Sept. 13)- registration link Perro Bomba (Sept. 21) registration link Los lobos (Sept. 28) registration link The Territories (Oct. 4) : registration link This Stolen Country of Mine (Oct. 18)  registration link  
Hagerty 180
OSU ASC Drupal 8
ascwebservices@osu.edu
America/New_York
public
Date Range
Add to Calendar
2023-09-06 18:00:00
2023-10-18 18:00:00
Latin American Film Festival
Latin American & The World: Latin American Film Festival      The Center for Latin American Studies is pleased to announce its Fall 2023 film festival, "Latin America and the World," a collaborative initiative with the other Area Studies Centers and several related campus units.   This festival, in which each film connects Latin America to another world region, will adopt a hybrid modality, with free in-person screenings on campus as well as the option of two weeks of free streaming access per film. The target audiences of the film are Ohio State and Columbus State Community College students, university faculty and staff, and local community members.     Each in-person screening will feature a Q&A with a panel of regional/topical experts. While the series touches on various countries, cultures, and languages, all films have English subtitles. Showtimes: Sept.6, Sept.13, Sept 21, Sept 28, Oct 4, Oct 18 The films to be shown are: Un traductor (Sept. 6)-  registration link The Future Perfect (Sept. 13)- registration link Perro Bomba (Sept. 21) registration link Los lobos (Sept. 28) registration link The Territories (Oct. 4) : registration link This Stolen Country of Mine (Oct. 18)  registration link  
Hagerty 180
Center for Languages, Literatures and Cultures
cllc@osu.edu
America/New_York
public
Latin American & The World: Latin American Film Festival 
The Center for Latin American Studies is pleased to announce its Fall 2023 film festival, "Latin America and the World," a collaborative initiative with the other Area Studies Centers and several related campus units.
This festival, in which each film connects Latin America to another world region, will adopt a hybrid modality, with free in-person screenings on campus as well as the option of two weeks of free streaming access per film. The target audiences of the film are Ohio State and Columbus State Community College students, university faculty and staff, and local community members.  
Each in-person screening will feature a Q&A with a panel of regional/topical experts. While the series touches on various countries, cultures, and languages, all films have English subtitles.
Showtimes: Sept.6, Sept.13, Sept 21, Sept 28, Oct 4, Oct 18
The films to be shown are:
Un traductor (Sept. 6)-  registration link
The Future Perfect (Sept. 13)- registration link
Perro Bomba (Sept. 21) registration link
Los lobos (Sept. 28) registration link
The Territories (Oct. 4) : registration link
This Stolen Country of Mine (Oct. 18)  registration link
Events Filters:
---