January 25, 2021
CLLC T-shirt Design Contest
Image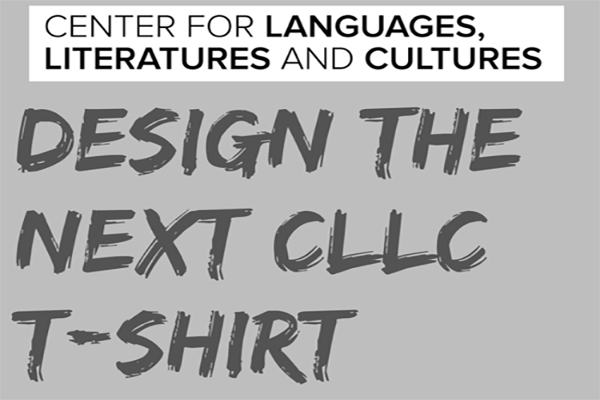 Description
We're Looking for the Next Best T-Shirt Design!

Ohio State's Center for Languages, Literatures and Cultures and Arts and Sciences Communications invite students to consider how languages and their respective literatures & cultures:
*SUPPORT a more INCLUSIVE & DIVERSE world
*EMPOWER students going into the workforce
*REFLECT passion for languages
 
Deadline EXTENDED TO: MARCH 5, 2021
              
Send design to cllc@osu.edu in .jpeg, .pdf or .png format.  (12 inches X 12 inches)
Must be an enrolled student at The Ohio State University
Include your name, year, program used to create the design, and tell us a bit about your design (50 words)
Design must be original and the contestant's own work (words, graphics and any colors)
Up to two design winners

Contest Winner(s) will be announced in April 2021 and featured in Hagerty Happenings and ASC Communications newsletters. Winner(s) will work with the CLLC to have their design transformed into a t-shirt and will have their design featured in the Hagerty Hall Global Gallery area.  Winning design(s) will feature the student's signature on the final produced T-Shirt.  Winner(s) will also receive complimentary t-shirts (up to 3 each) and may be invited as an honorary guest at upcoming Ohio State ASC, Global Gateway event (pending pandemic restrictions).

 
---