June 23, 2020
Martinez and Foulis to collect Latina/os/x stories as part of COVID-19 grant
Image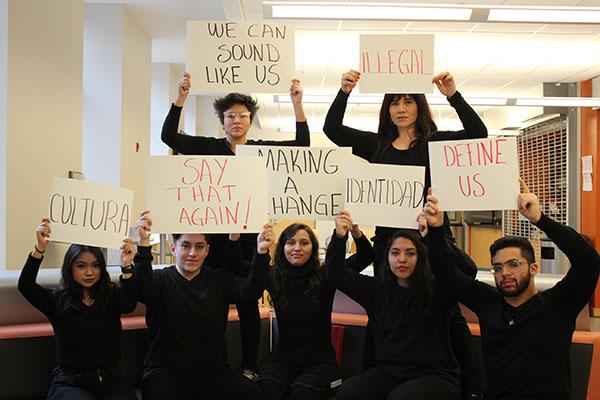 Description
Glenn Martinez, professor in Hispanic linguistics and director of the Center for Languages, Literatures and Cultures, and Elena Foulis, a faculty member in the Department of Spanish and Portuguese, have received a grant as part of the COVID-19 Special Grants Initiative from the Global Arts + Humanities Discovery Theme to capture stories and experiences from Latinas/os/x in Ohio during the pandemic.
Martinez and Foulis are collaborating with Elizabeth Fitzgerald, associate professor of clinical nursing in the College of Nursing, and Palo Pinillos Chavez, a Spanish graduate teaching associate, to collect oral histories of Latinas/os/x during COVID-19 and to make them available to the public on a digital platform. In addition, stories will be performed live (or virtually), in order to model best practices for transformational community engagement through storytelling.
The project, called "Documenting of Latina/os/x in Ohio stories during COVID-19 through performed storytelling," will contribute to Foulis' digital oral history project called Oral Narratives of Latin@s in Ohio. The collection of interviews features a wide range of experiences that share a common commitment to community through activism, education, policymaking, faith and cultural events meant to celebrate their heritage. (Visit the archive at the Center for Folklore Studies).
The stories were also featured in e-books, Latin@ Stories Across Ohio and Mi idioma, mi comunidad: español para bilingues.
---