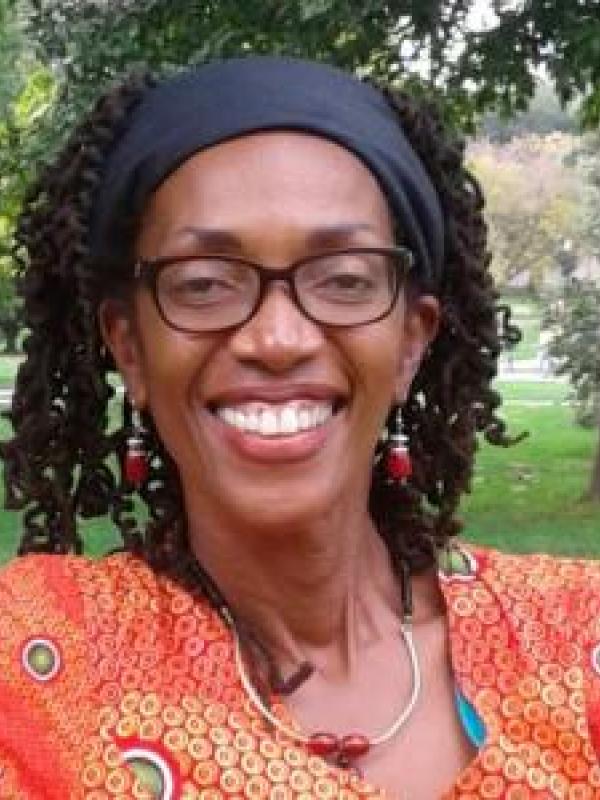 Salome Wekisa Fouts
Senior Lecturer, Director of African Languages
Education
M.A., French, Miami University, 1992
Ph.D., French, The Ohio State University, 2006
B.A., French, The College of Wooster, 1989
Provost's Award for Distinguished Teaching by a Lecturer, 2018
Salome Fouts is a Senior Lecturer and the Director of African Languages at the Center for Languages Literatures and Cultures where she is an instructor of multi-levels of Swahili language and culture courses. Before joining the CLLC, Dr. Fouts  taught courses in Swahili, African Literature and Contemporary Black Drama in the Department of African American and African Studies at OSU. Her research interests include exploring the use of indigenous African Oral Performance forms in the active language classroom, Swahili culture and performances, and the position of Swahili in Uganda.
Dr. Fouts obtained her B.A. from College of Wooster, Ohio and her M.A. at Miami University, Ohio. Her major was French for both degrees with aspecialization in Francophone-African Literature. She later attended The Ohio State University, where she received her Ph.D. in the Department of French and Italian and focussed primarily on contemporary Francophone African theater inspired by indigenous ritual performances.
In addition to her role in the area of languages, Dr. Fouts has served as Resident Director for the Global May Uganda study abroad program at OSU. Her interest in this program is fueled by the desire to share her home country with others, and by her concerns relating to Human Security and sustainable development in Uganda, and world wide. In Uganda, Dr. Fouts is actively engaged in improving access to quality educational resources in various elementary schools within her village community of Bujuuko.
As an educator, her passion is encouraging students from various disciplines to reflect further on their place as citizens of their own countries, and as citizens of the world. She herself speaks four languages and has travelled extensively in several European countries, Eastern Africa and within several states of the United.This fits in well with one of her ultimate life goals, to broaden her horizon by experiencing other cultures and actively seeking to expand her worldview.