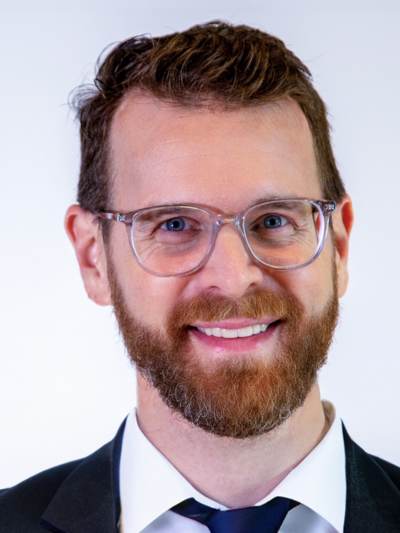 Francis Troyan
Associate Professor, Department of Teaching and Learning
Areas of Expertise
Foreign, Second, and Multilingual Language Education
Education
PhD, Language Education, University of Pittsburgh, Pittsburgh, Pennsylvania, 2013
MA, Teaching French Language, Literature, and Culture, University of Pittsburgh, Pittsburgh, Pennsylvania, 2001
BS, Elementary Education, University of Pittsburgh, Johnstown, Pennsylvania, 1998
I am Associate Professor of Multilingual Language Education, where I teach in the Bilingual, TESOL, and World Language Education programs. I am Co-Director of the Buckeye Language Education Resource Center and faculty advisor for the B.S.Ed. and M.Ed. Programs in World Language Education, and Director of the online Graduate Certificate Program in Core Practices for World Language Education.
In my research and teaching, I work to engage dual language teachers in critical reflection on their language use, identity, and ideologies in the classroom. 
Since coming to Ohio State in 2013, my work in language teacher preparation has engaged language teachers in the use of genre theory and systemic functional linguistics to learn to critically examine their language use in the design of engaging and language learning. This work is featured in a special issues of the journals Language and Education and System, as well as in the book Genre in World Language Education, which combines my work in genre with my work with performance assessment in the world language classroom. 
My Fulbright-funded research in France and my immersion education research in Columbus focus on the opportunities students have to use their linguistic repertoires in classroom interactions, and their understandings about those repertoires as resources for learning.
In France, given the policy for multilingual education in Europe, my research is helping to inform the development of more effective teacher practice to realize the educational goals for multilingual students in France.
In Columbus, my immersion education research seeks to understand immersion teachers' language use with their students, as well as the choices they make from their multilingual repertoires to enact culturally sustaining immersion pedagogy. 
My research and teaching in practice-based approaches to language teacher education critically examine the content and teacher educator pedagogies involved in this approach to language teacher education and professional development.
As part of this effort, I have developed and coordinate an online Graduate Certificate Program, which serves as a community of practice where participating teachers can learn to enact these core practices in their classrooms in collaboration with other teachers.
At the same time, the program provides a context for researching world language teacher learning and allows us to further refine the core practices in our program. Based on this work, I received a 2021-2022 Fulbright FLEX Award to Colombia to collaborate with colleagues at la Universidad de Córdoba in Montería on the development of practice-based approaches.