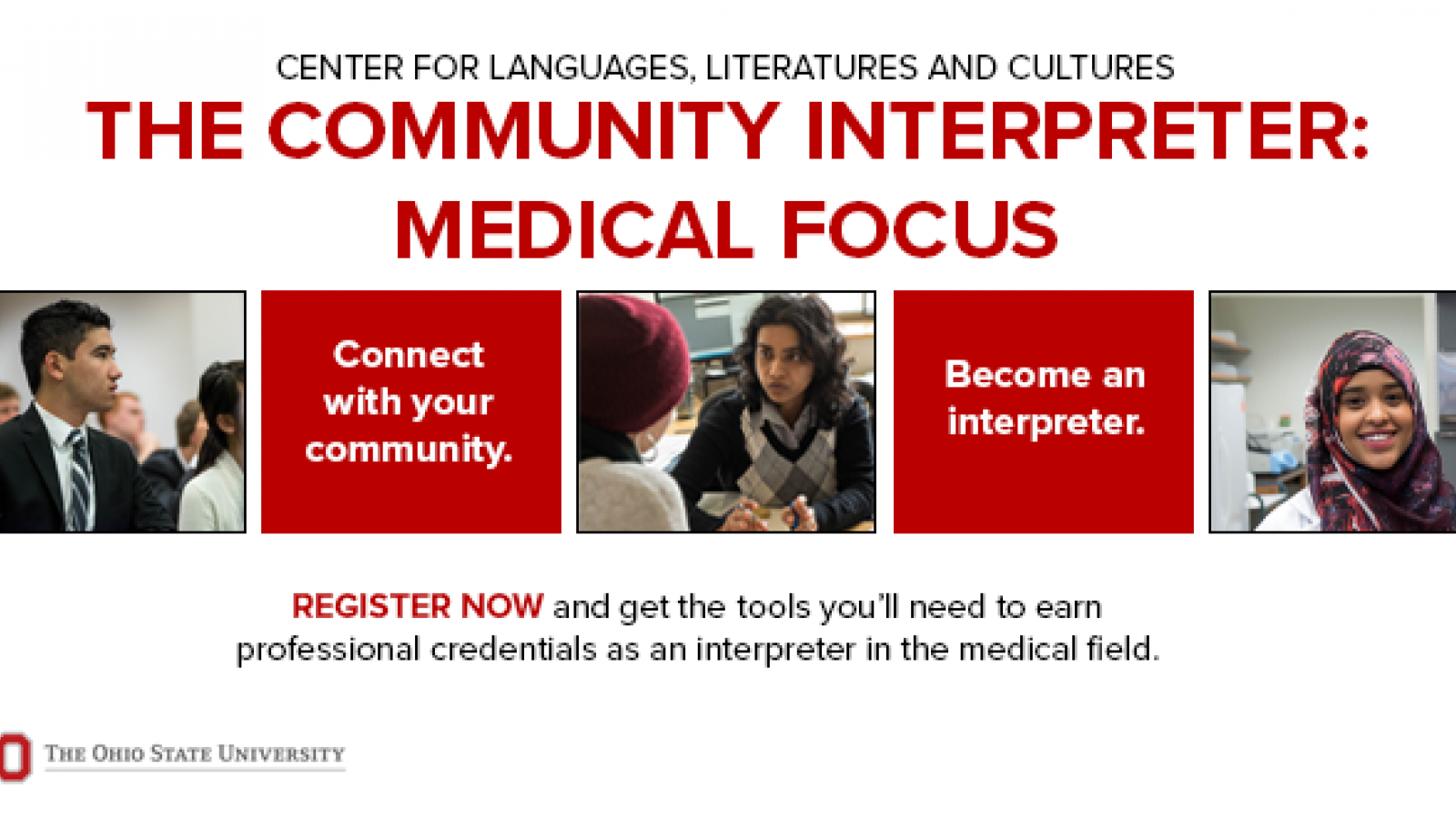 Body
Due to the uncertainty surrounding the coronavirus outbreak, the Community Interpreter: Medical Focus training has postponed the JULY DATES, and removed the cancellation policy. Please contact barrett.720@osu.edu if you have any questions or concerns regarding your registration.
The Community Interpreter® (TCI): Medical Focus is a comprehensive 40-hour program preparing bilingual individuals to work as medical interpreters. TCI training meets the prerequisite for national medical/healthcare interpreting certification. 
Participants will:
Know how to perform professional interpreting protocols and skills for medical interpreting.
Be able to adhere to professional ethics and standards of practice for medical interpreters.
Understand what the profession of community interpreting is, its specializations and how you fit into that profession.
Know the role and responsibilities of the community interpreter.
Understand cultural competence and assess if, when and how to perform cultural mediation.
Be able to perform in three modes of interpreting: consecutive, simultaneous and sight translation.
A language assessment is mandatory for The Community Interpreter® program.
Please complete the two steps below. (If you already have an assessment, please send to 
barrett.720@osu.edu
 AND register for the workshop.)
for assessment directions (PDF)
(Waived for The Ohio State University interpreters)
Questions? Visit our FAQ section or contact Lauren Barrett at barrett.720@osu.edu.